I Knew Obi Will Not Win The Presidential Election – Wike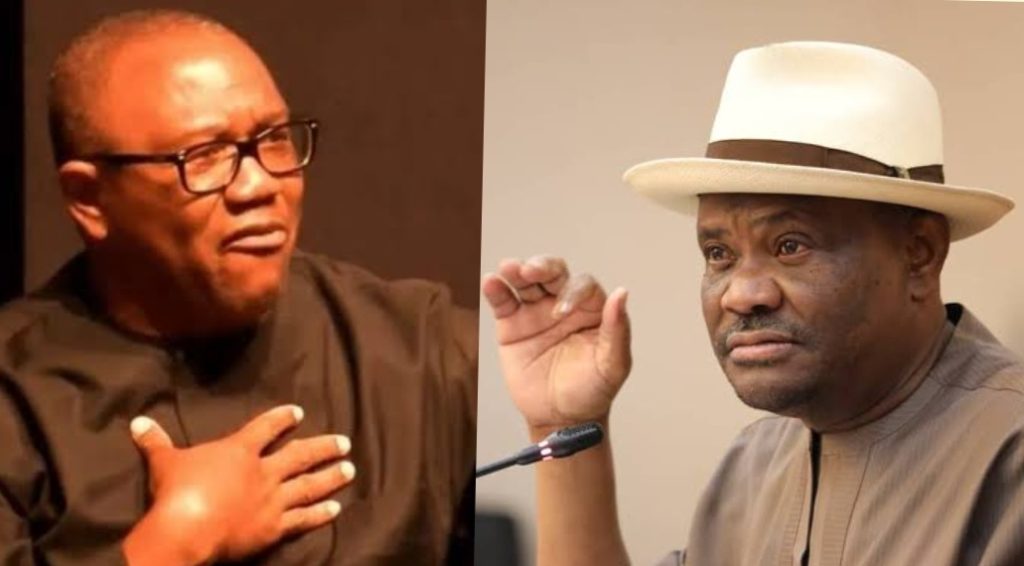 The Minister of the Federal Capital Territory (FCT), Nyesom Wike on Thursday said he knew the presidential candidate of the Labour Party (LP), Peter Obi will not win the February 25, 2023 presidential election.
Wike claimed that the youth settled for Obi because he was the youngest among the top politicians who contested.
He noted that even though the youths were tired of the situation in the country, they did not take into cognisance a lot of things.
The Minister stated this during an interview on Channels TV.
Wike said, "I know that he won't win the election. Let me tell you the truth, I am a realist.
"For me, the way the election went, it was a tough election. I give it to INEC (the Independent National Electoral Commission).
"Obi couldn't have won the election. "Yes, as a young man, people would have preferred that but look at how the votes went.
"There is this generational change, the young people were tired. So, for them, the only hope they had was to vote for Obi as a younger person compared to other candidates.
"But unknown to them, that is not the reality of Nigerian politics. They didn't take into cognisance that ethnicity is a factor. They didn't take into cognisance that religion is a factor, not only competence; that is the reality of Nigerian politics."
Speaking on the judgement of the Presidential Election Petition Tribunal on Wednesday, Wike said some believe the judiciary was right when Obi reclaimed his mandate as governor of Anambra State in 2007 but the judiciary was wrong when he lost at the presidential Tribunal.
He said, "Did Peter Obi not win at the Supreme Court when he was removed as governor? Did he pay a bribe? Let him tell the world now.
"When he was removed as a governor, did he not reclaim his mandate at the Supreme Court? Judiciary was right but now that the decision happened, the judiciary is wrong."